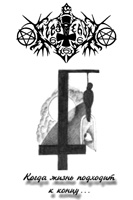 The band FLEGETHON have based by De'Meon and Oden in December, 1999 in the city St.-Petersburg. The title is taken from the Greek mythology - the third river of Hell after Acheron and Styx. In September, 2000 the collective starts a writing of a material in the style named by them nonharmonical derelaxation suicidal ambient with elements noise. By the end of 2000 the first release is completed. Already in new millenium FLEGETHON releases a demo-tape «When life comes to the end…» and distributes in small circulation in Moscow, Saint-Petersburg, Tampere (Finland).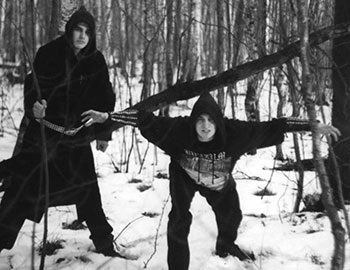 In winter of 2001 was recorded some compositions for a debut album «The last stage of depression» and are also all compositions from a demo was remastered and the long-awaited debut was issued on March, 3, 2001. Voice parts for last song "Suicidal opera of the patients" was recorded at 20 degree of frost on the ice of Finland gulf in two kilometers from coast.
On November, 25, 2001 record of the second album «Outside of the consciousness» is completed. In the musical plan an album is dark ambient black doom. 10 tracks have come in it, one of which - the cover-version of song "Hey you" PINK FLOYD.
In parallel with work above FLEGETHON's album, Oden and De'Meon create side-project UNDER with which recorded raw brutal death/noise album.
On May, 23, 2002 composing of music for the third album «Dekadanse» which will consist of two tracks for 22 minutes of playing is completed. During its creation the group writes down some compositions which have made a basis of the compilation of unrealized things «There is no echo of reality» which was issued in summer of 2002.

Unfortunately musicians had been compelled to parted and De'Meon temporarily has left group. FLEGETHON has turned in one-man-band in person of Oden and was relocated in the city Baikonur.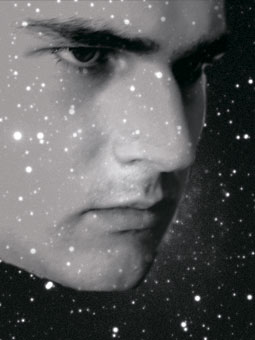 On August, 20, 2004 new Russian underground label Satanarsa Records releases a multimedia videoclip to a composition "Midnight" from album «Outside of the consciousness» which makes multimedia section to album «There is no echo of reality».

On August, 23, 2004 all releases of FLEGETHON, except «When life comes to the end …», are released on Satanarsa Records. Demo «The Absolute Laws of Darkness» is re-realized on CD.

On December, 1, 2005 Oden has finished record of a new album «Behind a side of times», executed in ambient funeral doom style. The lyrics is based on H.P.Lovecraft's product. Disk is limited of 100 copies has been realized on Satanarsa Records.

On June, 23, 2006 Oden has written down new unplanned release «Cry of the ice wolves II» as one track in more than 40 minutes. It continues the idea started on an album «The last stage of depression». Here you can hear minimalistic apocalyptic funeral doom/black in performance of group FLEGETHON. The disk is released by the limited circulation of 50 copies numbered manually, the first 10 of which with exclusive design and the autograph of the author.

On April, 13, 2007 the label Satanarsa Records prints the rest of additional circulation of an album «Cry of the ice wolves II» in amount of 50 copies.

On May, 10th, 2007 is signed the contract with label Marche Funebre Prod. about releasing of album «Behind a side of times».

On August, 5, 2007 recording of 8-th full-lenght album «The Art of Regeneration» which continues a ruler of funeral releases of the band is completed. On an album 6 compositions - are submitted to the cover - versions of known products of such composers and executors, as Robert Miles, Ennio Morricone, James Last, Frederick Chopen, ERA, ENIGMA, executed in style gothic funeral doom.

On February, 4, 2008 the album «Behind a side of times» is released on "funeral" label Marche Funebre Prod. in slip-case-format.

On May, 26th, 2008 on underground label of experimental music B-Rush is published a Split UNDER/FLEGETHON «Lost paradise», which is a part of a series of metal releases «666 corpses». On a Split one-nominal composition UNDER from an album of 2001 and composition FLEGETHON "Lost paradise pt. II" has entered, earlier anywhere not published.

On August, 11th, 2008 is published a Split FLEGETHON/EXANIMUS «From the dead ground / Go blind, become deaf, die» - joint release of two labels: Satanarsa Records and The Kether Crown Prod., on which compositions from albums 2002 and 2003 groups FLEGETHON, representing all black metal heritage have entered, and also new and remastered tracks of true black band EXANIMUS, including cover DARKTHRONE. The disk has entered in the limited circulation of 120 copies in cardboard pack with additional investment.

The composition "To pass Through the red sky" from an album «There is no echo of reality» has entered into the collection «Metal Art vol.4» - free CD-bonus to magazine METAL ART ¹1(5), 2008.

In the beginning of 2010 one of fans FLEGETHON creates group VKontakte.

On May, 20th, 2010 was issued Black Metal Internet-compilation Dark Front Compilation vol.4 into which the composition "Spiritual Monuments of the Past" has entered.

On August, 2011 the composition "Lost paraidise pt. II" is included in the Internet-compilation "Posmodroom: the last days of modernshit".

On August, 26th, 2013 has left re-issue of an album «The Art of regenaration» on CD, published by means of the band and label Nihil Art, which is the official distributor of an album.

On January, 13th, 2014 label Mercy Despise (division of Nihil Art) at active support of Dark East Prod. re-releases an album «Cry of the ice wolves II» on CD.

After a long break in creativity under the end of 2014 FLEGETHON writes down a new album - a final part of the trilogy «Cry of the ice wolves».
On November, 20th, album issued as joint release of labels Mercy Despise and Dark East Prod.

On March, 26th, 2016 the work above a new conceptual album «The 4th step to self-destruction» which is devoted to world wars is completed. 4 compositions have entered into an album in habitual already for the band a genre - ambient funeral doom.

---